Originally Posted: November 3, 2011

The original post is no longer available as Nickelodeon no longer has celebrity profiles or news postings.
We already spotted the Victorious cast and the iCarly cast at this year's TeenNick HALO Awards celebrations. But the trio of Supah Ninjas made a kick butt cameo, too! And not only did they show up to walk the red carpet in style, but they came to support all of the helpful teens and charitable causes. They even found some inspiration of their own…
PopStar! asked the crime-fighting stars about what they thought of the event, and the celebrity trio also chatted with us about their own humanitarian efforts.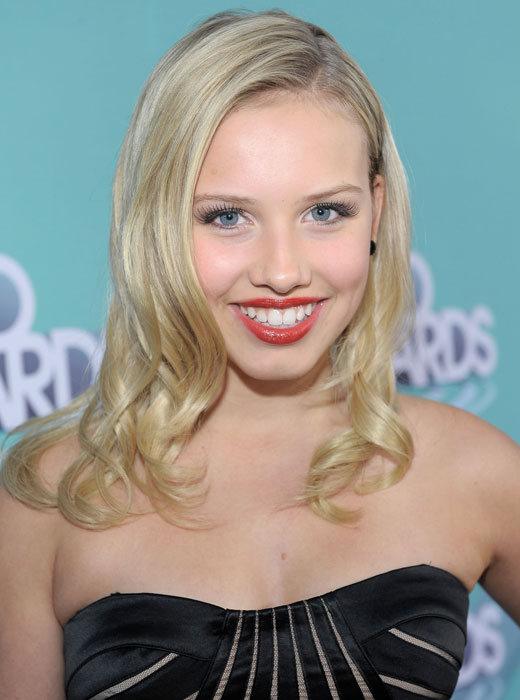 Gracie Dzienny dished to PopStar!, "It's really important. I think what these kids are doing is so extraordinary. And it's making me wanna get out and get active. And get out there and help others." And it looks like she already is! She told us, "I teach dance classes to kids as part of Company C."
And when PopStar! asked Carlos Knight what he thought of the giving gala, he said, "I think it's cool that this is an awards ceremony for like, honoring kids. A lot of times, kids are overlooked, even though they can do things just as special as any adult can. And I think that's cool how this is pretty much the only one that made sure that kids aren't overlooked." But don't think we've overlooked Carlos. He told us, "I go back and play basketball with kids at the Boys & Girls Club I used to go to." And we think that his efforts are cause for an award, too!
And finally, Ryan Potter spilled to PopStar! about how much he loves the show. He said, "Out of my favorite awards shows, this is one of my favorites because it recognizes kids who do something good for the community and they give back. And they don't ask for anything in return, they just…this is something they wanna do. So, I look up to them. And I hope I can grow up to be like them some day."
Well, it looks like Ryan's more like these kids than he thinks. On the red carpet he dished, "I work with Big Brothers & Big Sisters to help spread the word about what they do. I've had a Big Brother for years."
Not only do these Supah Ninjas know how to fight off evil villains, but they know how to give back, too! Don't miss them all in action during the TeenNick HALO Awards, airing this Sunday at 8PM on NickatNite!