Originally Posted: August 14, 2013

The original post is no longer available as Nickelodeon no longer has celebrity profiles or news postings.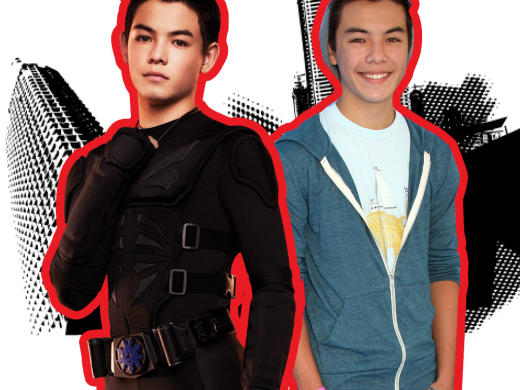 Ryan Potter is such an A-plus actor, sometimes we find ourselves believing that Mike Fukunaga actually exists! But it turns out, Ryan's actually a lot like his Supah Ninjas counterpart in real life. So just how similar are these two?
For starters, these guys are both martial arts masters! Mike is a supah awesome ninja (duh) and Ryan grew up practicing White Tiger kung fu. Plus, Ryan loves sports and doing his own stunts! Both of these dudes love staying active, whether it's with back flips or a round of bball one-on-one.
But what about after school activities? After the dismissal bell rings, Mike can be found fighting crime with his two pals, Amanda and Owen. Ryan, however, prefers laying low, listening to music, and eating sushi (his fave food). Different strokes for different folks!
Finally, the two guys are one and the same when it comes to the company they keep. Ryan Potter, Carlos Knight and Gracie Dzienny are all good friends in real life, just like the trio of Supah Ninjas. So how alike are Mike and Ryan, really? Well, let's just say Ryan is one ninja mask away from solving crime in the streets of Hollywood! We knew this role was perfect for him…