Originally Posted: December 10, 2012

The original post is no longer available as Nickelodeon no longer has celebrity profiles or news postings.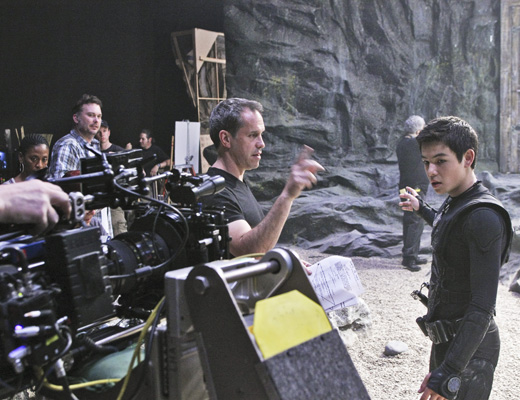 Is it hot in here? Or is it just the black on black rubber ninja suit we're wearing? Seriously though, crime-fighting heroes don't always have the comfiest of wardrobes. Doing high kicks in face masks and pounds of armor can be exhausting…and yes, very, very warm! But don't worry, Ryan Potter and the rest of the Supah Ninjas crew are practically pros when it comes to temperature control.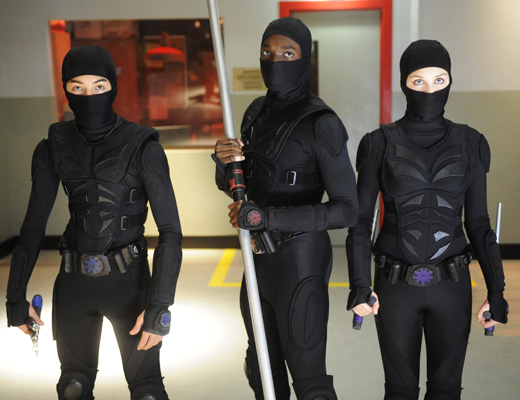 While chatting with ClevverTV about his on-screen costume, Ryan revealed, "…the ninja suits are like sauna suits!" But that's okay. Ryan's had plenty of time to adjust to his Supah wardrobe, and he's got tons of peeps on set to help him out with any pressing ninja needs (like getting him some water, stat!). And that covers everything from keeping him cool to schooling him for his battle scenes.
"The fight choreography is a lot of fun," Ryan said. "Our fight choreographer always makes sure we're safe and having fun, but also challenging us at the same time and always giving us work outs."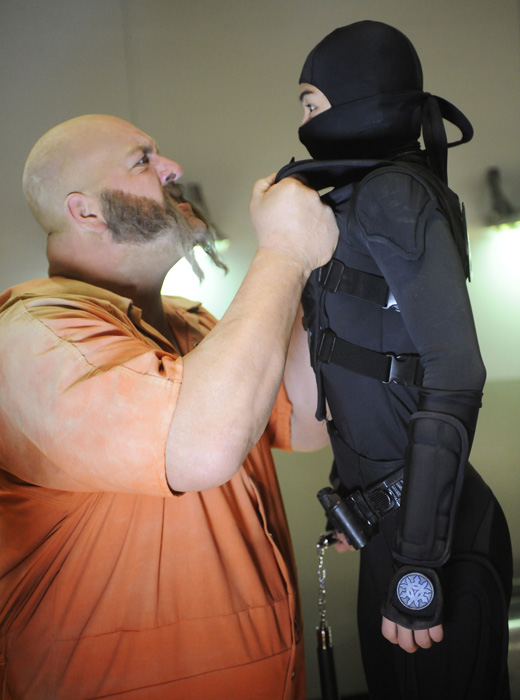 So, even though stage fighting in overly-warm gear can be tough, Ryan looks forward to the challenge! Just one word of advice to Ryan (and anyone else out there thinking of kicking butt in ninja costume)… stay hydrated. And, um, maybe consider carrying around a pocket fan.